Our Founders

"Go and create a forum where my children can flow with me in understanding".
Those words define the mandate, vision and burden from the Lord that gave 'birth' to the Fountain of Wisdom Ministries. God's mandate for us is to enable His people fulfil His plans and purposes in their lives on earth.
Enabled by God's grace, Reverend Mike Kola Ewuosho, along with his wife, Reverend Funke, have pursued the fulfilment of this commission with all their hearts. The knowledge of God, through His undiluted Word is making His Wisdom available to humanity, enabling them to walk in victory and fulfil His purposes. Through the efforts of these servants, and the many others God has raised to work with them, this vision is being fulfilled.
"The people who know their God shall be strong, and carry out great exploits". (Dan. 11:32)
Reverend Kola Ewuosho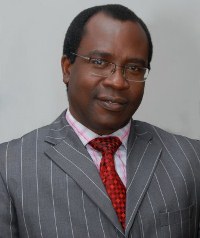 The Reverend Kola Ewuosho studied Mechanical Engineering in the University of Benin in Nigeria. He got saved in 1979 during the very first year in school. Shortly after that he began preaching God's Word. Through various experiences with God and His Word, he came to grips with God's call on his life. He left school and felt strongly that he was to pursue full time ministry quite early in life. He went on to Bible school in 1986/87. A church was planted in Kano, Nigeria by the end of 1987. Through his ministry efforts, The Word of Faith Christian Centre was founded and that became the first base for the Fountain of Wisdom Ministries in Nigeria. He got married in 1988 and together with his wife, Funke, and some able people, the work has steadily grown into a powerful Apostolic centre affecting the Nations of the earth.
Many thousands have been blessed and built up to fulfil purpose through the ministry of this servant of God in the Nations of the earth. He has travelled into numerous countries to preach and teach God's Word. God's Wisdom and power have affected large numbers of people in the nations. Countless believers have been encouraged to respond to God's call on their lives through the influence and discipleship of Reverend Kola and there is an undeniable gift of God that is impacting Nations. His emphasis on character, purity of motives and right focus has been used by God to bring deliverance and clarity of vision to many. Today Reverend Kola, His wife and three children are now residing in the UK as missionaries and carrying on the work of the Ministry.
Reverend Funke Ewuosho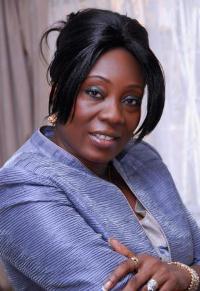 Reverend Funke is a solicitor by training. She was called to the Nigerian Bar as a Barrister in 1985 where she practised for a while before and after marriage. It was after this period that she responded to God's call to leave law practice and go into full time Ministry. She is the mother of three lovely children; Samuel, Keji and Joanne. This woman of God has also been a spiritual mother to many.
With her forthright and clear teachings, Reverend Funke delivers God's Word with such accuracy and power, it builds strength into all who listen to her. She has helped countless believers develop a more intimate walk with God through her life, ministry and discipleship. She is well travelled with her husband and has been a channel for the unseen strength of God behind the ministry of her husband.
Pastor Funke holds conferences and training meetings in various countries. As a pastor in her own right, she became the senior pastor of the Word of Faith Christian Center, after her husband took on a travelling Apostolic Mandate. Today she still works side-by-side with her husband in delivering leadership and oversight to all the churches and people they are privileged to serve in leadership capacity throughout the nations.